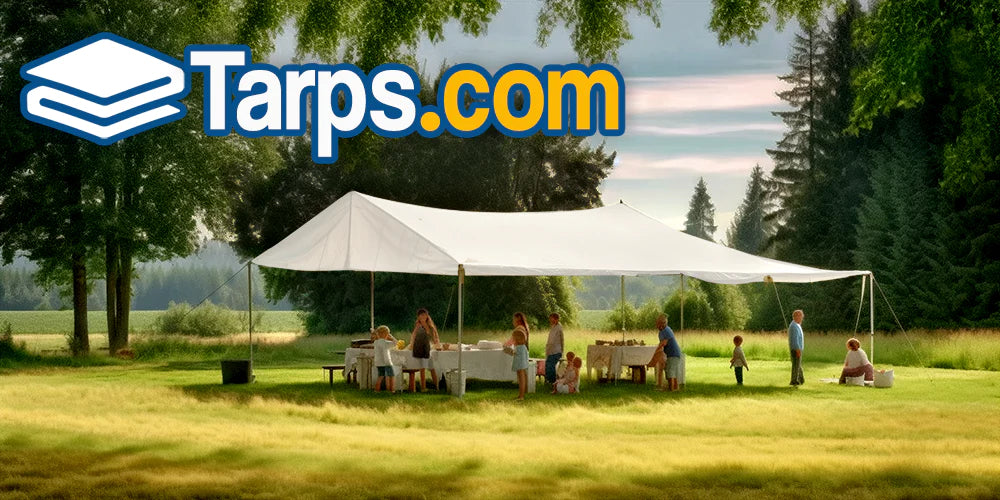 The best tarps for protecting your outdoor gear from the elements
There are several factors to consider when choosing a tarp to protect your outdoor gear from the elements. Here are a few things to consider: 
Material: The material of the tarp will determine its durability and how well it protects your gear from the elements. Look for tarps made from heavy-duty materials such as polyethylene or PVC, as these will be more resistant to wear and tear and provide better protection from the elements.


Size: Make sure to choose a tarp that is large enough to cover all of your gear. Measure the dimensions of your gear and add a few extra feet to each side to ensure that everything is fully covered.


Grommets: Grommets, or small metal rings, can be found along the edges of many tarps. These allow you to secure the tarp in place using bungee cords, rope, or other fasteners. Look for tarps with grommets spaced every 2-3 feet for optimal stability.


Waterproof: Choose a tarp that is fully waterproof to ensure that your gear stays dry in wet conditions. 


UV resistant: If you will be using the tarp in sunny conditions, look for one that is UV resistant to prevent fading and deterioration over time.