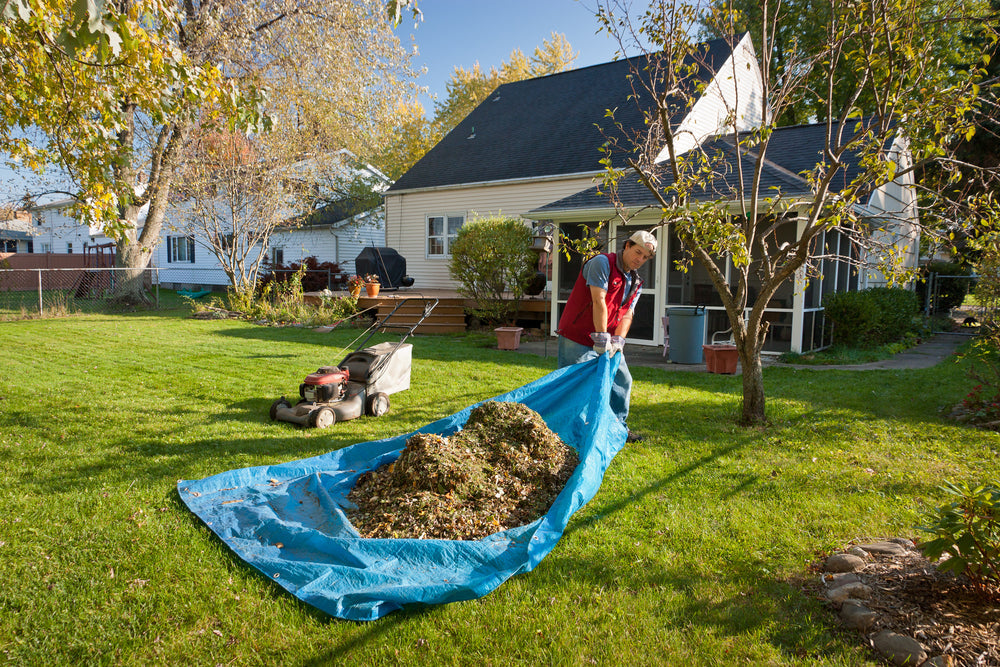 Make Your Yardwork Easier With These Tarp Tips
Do you dread the seasonal chore of raking leaves and grass clippings in your yard? If so, you'll be glad to know that there is an easier way. Tarps are a tool for making quick work of these tasks, saving effort while also helping to keep your lawn looking neat and tidy. Read on to learn more!
The first step in using tarps for yard work is to determine the size of your tarp. You want a tarp that's large enough to cover the area where you're working, but not so big that it becomes cumbersome to work with.
For smaller yards with fewer leaves, a 5'x7' tarp should be adequate. However, if you have a larger yard and more leaves, an 8'x10' or 10'x20' tarp may be best to keep your number of trips to a minimum. If you're undertaking a truly massive project, attaching a 30'x40' heavy-duty tarp to a tractor will make the job much easier and faster.
Once you have the size determined, you can begin using the tarp for leaf cleanup. Spread the tarp on an even surface and rake your leaves onto it. This way, you don't have to worry about chasing after wind-blown leaves during raking or wasting time bagging up multiple small piles; just gather up one large pile instead! To move them from place to place, simply drag or fold up the edges of the tarp as needed.
If you are dealing with grass clippings, the process is even simpler. Use a lawn mower to catch and deposit your grass clippings onto the tarp. You can then move it wherever you need it to go. This makes cleanup much faster and easier than traditional methods, letting you get back to admiring your work sooner rather than later!
So next time you find yourself dreading outdoor chores, remember the power of tarps and make life a little easier. Happy raking!